South Shore Outboard Association
The South Shore Outboard Association (SSOA) is one of the most storied and successful powerboat racing clubs in North America. Started over 60 years ago by a small group of hydroplane racing enthusiast on the South Shore of Massachusetts, the club quickly grew into an organization respected not only for the success of the racers who were members, but also for its successes in conducting well run and exciting race events. Over the years the SSOA has excelled at continuing this tradition and is still considered one of the premier outboard boat racing clubs in America.

Thank you Paul Luippold, Pat and Michael Rorke, Ron Simons, F. Pierce Williams, Jean Tennell and others
for the use of their photography on this site.
GOOD LUCK to everyone going to the SO/J Nationals
August will be the time to go over all your equipment to get ready for Lock Haven, PA September 1/2/3; Standish, ME September 8/9/10 and Kingston, NH September 23/24.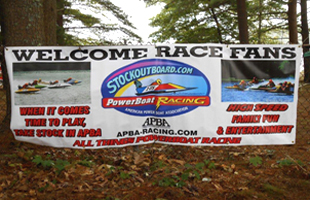 Find out more about our New England Championship Series sponsors, their links, and how you can get involved in the South Shore Outboard Association.
Introduction to Stock Outboard Racing
Upcoming Events
NEXT MEETING
WEDNESDAY AUGUST 16th
Starts at 7:00 pm
Marion Gerrish Community Center
39 W. Broadway, Derry, NH 03038
 2017 SSOA Printable Membership Form
2017 SSOA Membership Form
Non-Racing Membership - $15 throughout the year
Racing Membership for a New Member - $25 throughout the year
Renewal from 2016 Racing Membership - $30.
Racing Membership increases to $35 if paid after March 15, 2017
"New" Family Membership - $75. Family Membership increases to $90 if paid after March 15, 2017.